After talking to Tim last week, I decided that I wanted to reshoot my images.
I wanted something that I could find a lot of, could shoot in the same style and that was different to what everyone else was doing.
I came up with 2 ideas: Road surface text and Yellow signs. I decided to take Aled out on our weekly Cafe Nero sketching trip Tuesday and go with both ideas, which I could then decide on later.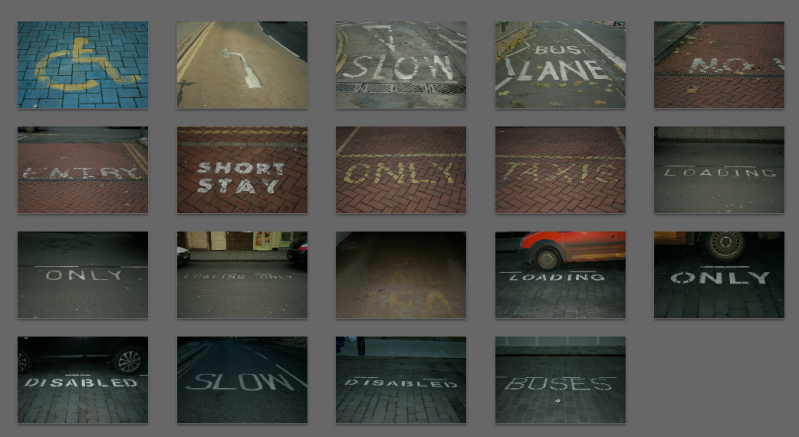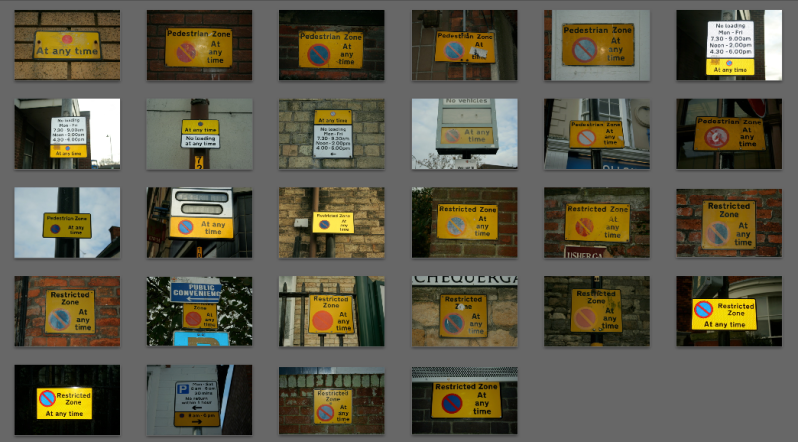 I found that it was a lot easier to find Yellow signs – they are EVERYWHERE in Lincoln and also a lot safer to photograph (as they're not in the middle of the road so I won't get ran over photographing them)! I actually started to find them quite interesting – originally the same sign but all different through weathering etc! Yeah, I know what you're thinking – 'They're just yellow signs, what's the big deal? You are mad" but you should know what I'm like by now haha…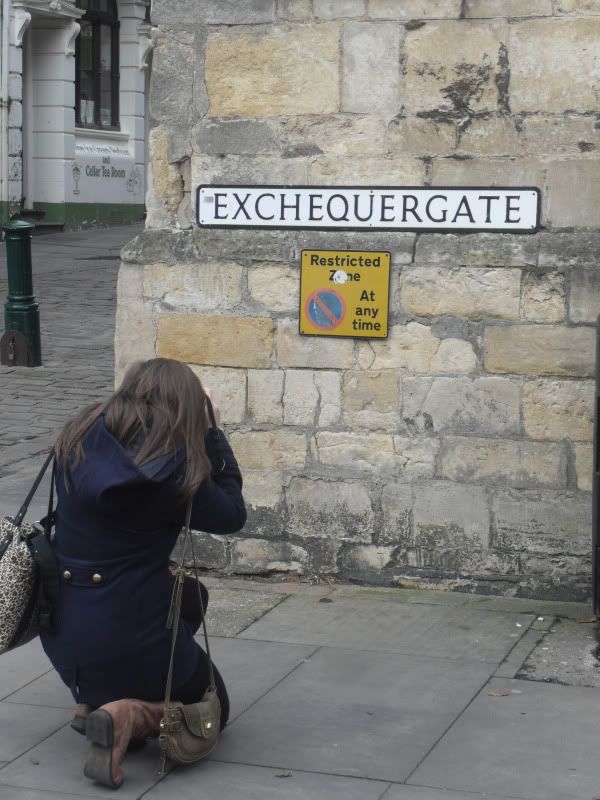 As we worked our way up steep hill, the signs changed from Pedestrian Zone to Restricted Zone.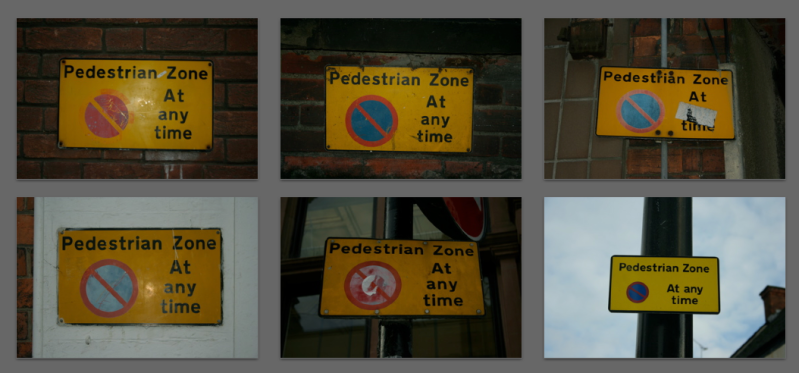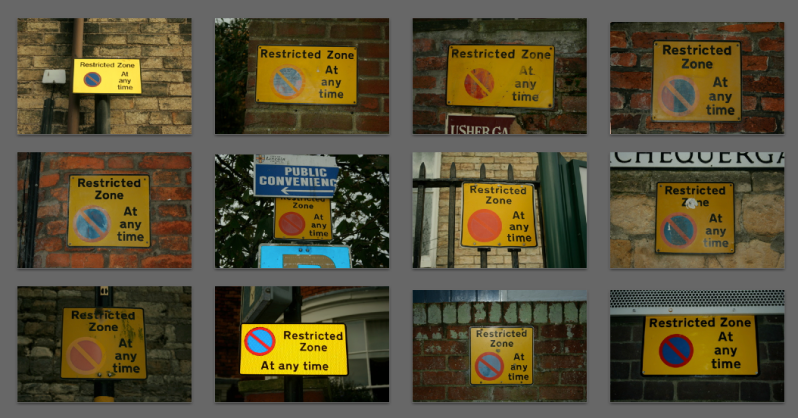 I thought both signs to had some nice varieties of weathering, however the Pedestrian Zone signs were found in the town centre of Lincoln and displayed high from the ground on posts or walls. As I am only 5'3″ they're quite a height above me so it made it difficult for me to keep the angles consistent. The Restricted Zone signs were in the Cathedral quarter and more at eye level so better for me to photograph.
I ran the new idea past Tim in yesterday's lesson and he said he liked it but that Brian probably wouldn't – just can't please everyone, hey? But anyway, I like it and think that it actually fits in quite well with the text we have been given for the content, with it even mentioning Restricted Zones: "from a dérive point of view cities have psychogeographical contours, with constant currents, fixed points and vortexes that strongly discourage entry into or exit from certain zones ." So that is just perfect!
I also started some test layouts on InDesign just to refresh my memory seeing as I haven't used it for a while…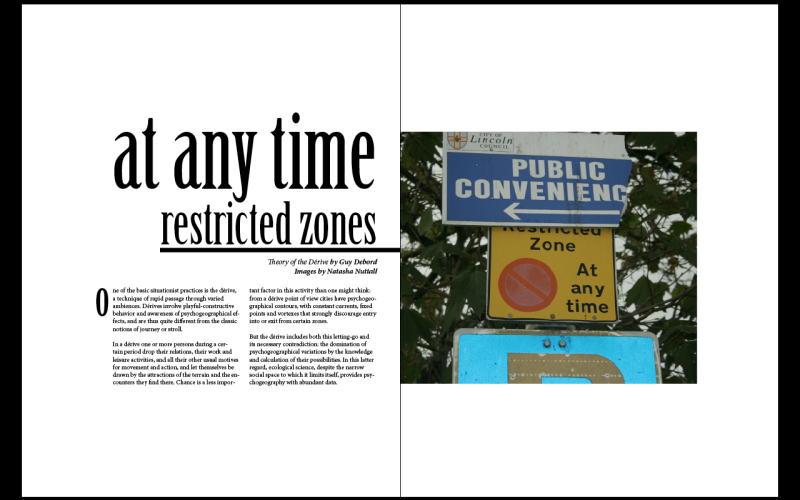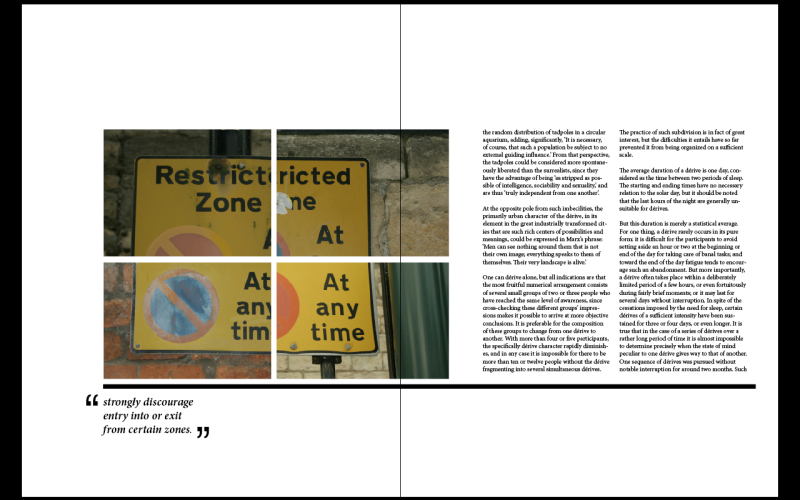 So the plan is to find a layout that works well with the pictures and then I am going to need to edit the text down because there is quite a lot of it! Overall, I am enjoying this project… my favourite so far!