Just a quick note… I can't believe it – this is my 500th post, WOW! Thank you for reading my rambling words and if you've read all 500 posts, there's a special prize for you – a virtual handshake/pat on the back 🙂
Back in June, you might remember that I purchased my first Lomo camera – Lady P. As a newbie to analogue, I wanted to experiment before 'having all the gear and no idea' so I took a chance on a film from Poundland. After snapping away all summer, I finally used all of the exposures and took my film to Boots to have it developed. I paid £4.99 for an 8 day processing, which may seem like a long wait but I knew I would be away in London for a couple of days and I didn't mind waiting a bit longer to save a few pennies (or pounds in this case). So, how did the photos come out?
Overall, I'm really happy with how they turned out. Considering the film was £1, I wasn't really expecting anything amazing but actually the quality was pretty good and I've already bought another!
I'll share a few with you. Here's some which I think came out particularly well: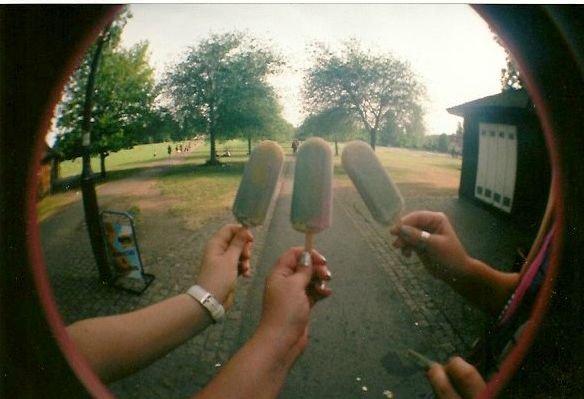 ZZAPP ice lollies and laying in the grass after Punting in Cambridge with Lucy and Emma: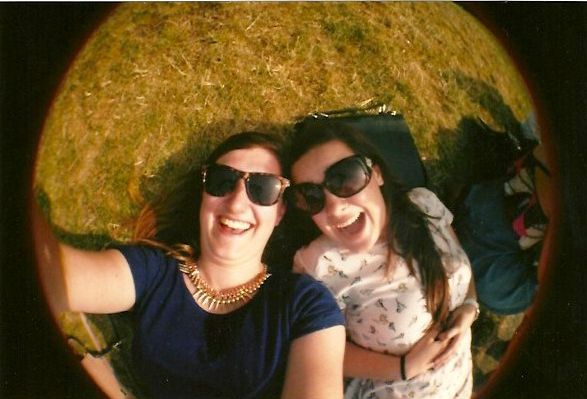 London adventures with Emma (spot St Pauls in the background!?)…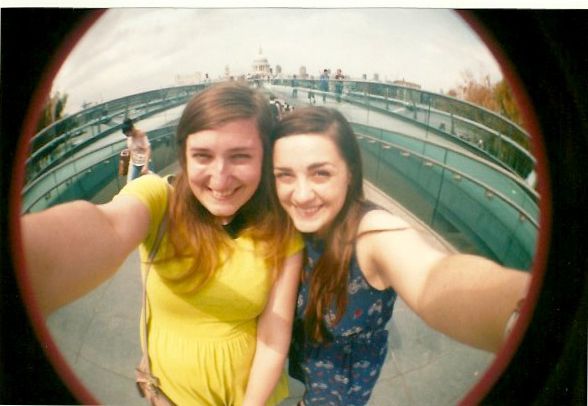 … and at New Blood with Lucy and Emma: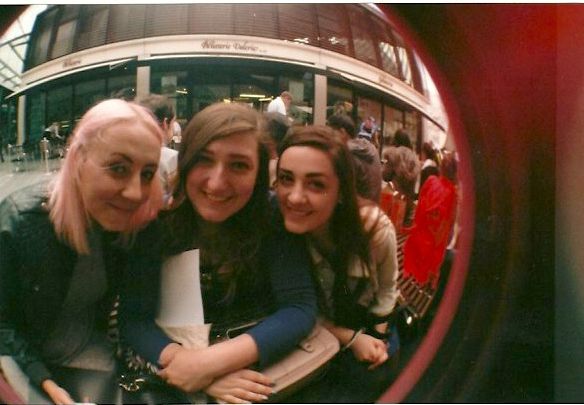 My Husky, Tia, having a sniff…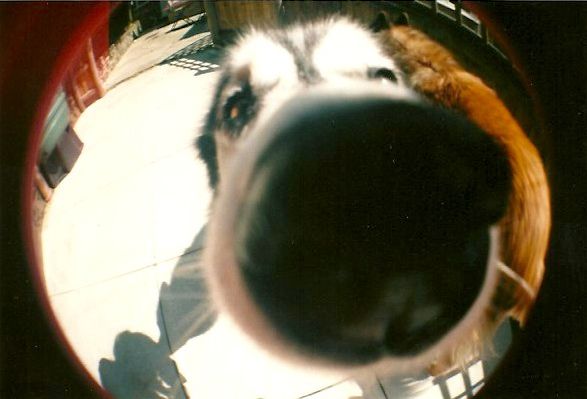 Wymondham train tracks from a Norfolk adventure and sketch time…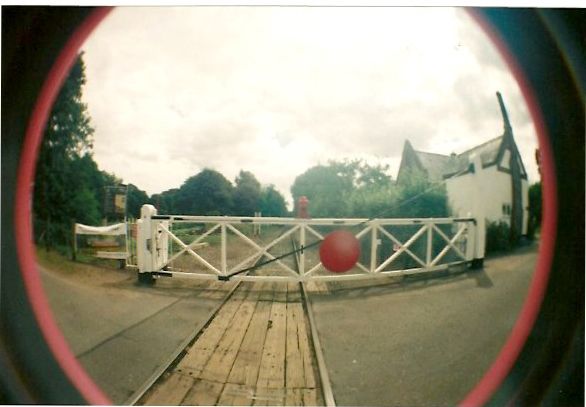 Out and about with my Sketchbook in Lincoln (see the sketch post here):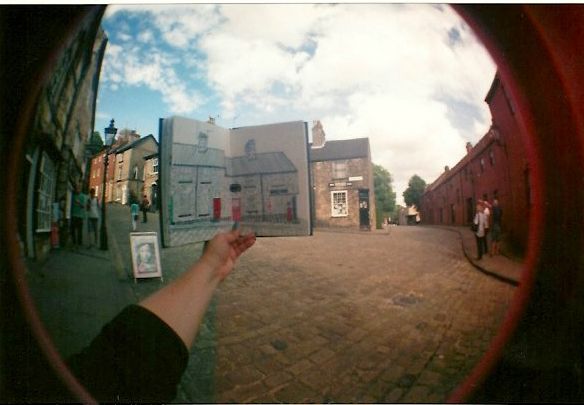 Some great photos there, don't you think? Like I said, overall I'm really happy with the results but a few didn't turn out quite how they were expected to: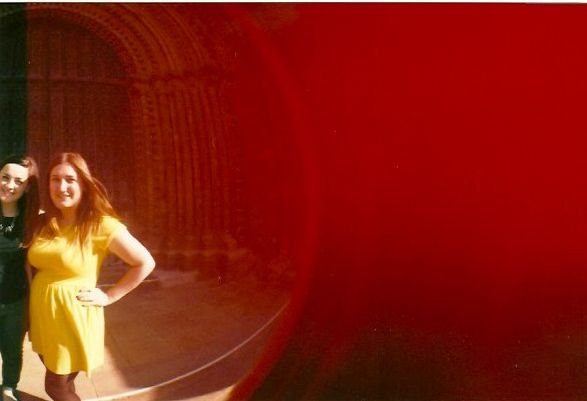 I actually love this photo (well, what we can see of it) outside Lincoln Cathedral and am a bit miffed that Emma is half chopped off. Also I'm not sure what the red tinge is about, whether it was my fault when I took the film out or an error in processing? But anyway I kinda like it. It carries onto the next photo…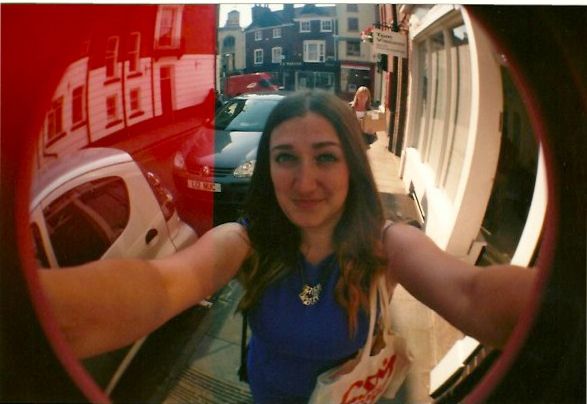 …a retro selfie from my Graduation day!
I didn't expect the whole film to be perfect, and there were a couple that didn't come out all that great…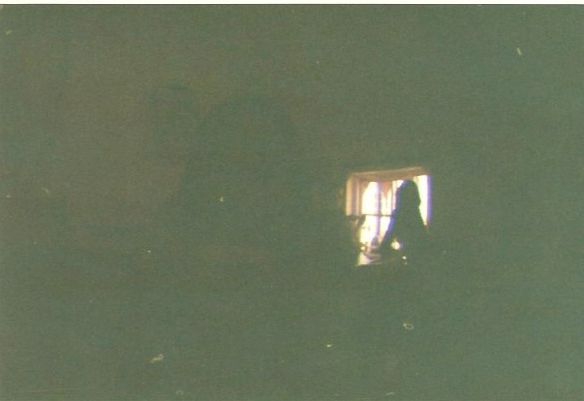 I think this is supposed to be Emma in Bunty's Tea room in Lincoln?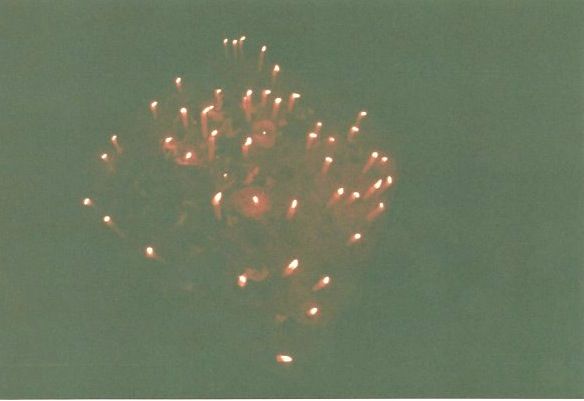 I think this is candles in Lincoln Cathedral and although I don't really mind how it came out, I expected it to be a lot darker.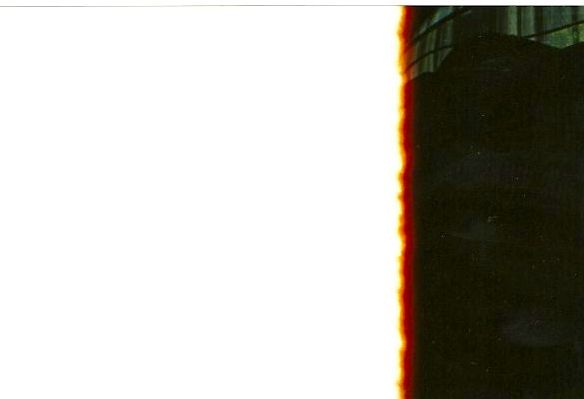 I don't know what went wrong here? Haha! So I still have a lot to learn about using Lady P. but with another film already installed, I'm ready to go. If anyone has any tips or reasons behind why some of the photos didn't come out quite right, please comment and let me know – I'd really appreciate it.
I love the grainy, raw texture of film developed photos which you don't get with all of the digital photography today. I also really loved that it was almost a surprise how the photo was going to come out and that I couldn't edit it because I admit, I'm a photoshop addict. These photos have double chins and wrinkles in clothes and all – they're 100% real. ALSO they're fish eye! It doesn't work for every photo because you have to be quite close up to the subject for the 'sphere-ness' to work but it's different and fun.
I have to admit though, I found it hard to decide what to photograph. I think this was because I knew that I had 24 exposures and only one chance at getting the shot 'right'. Other than the novelty of it being a pretty pink fish eye camera, this made the photos a lot more special and I felt more pressure when using the camera. That might just be me with my perfectionist issues though? ha
It feels really nice to have photos that I can hold in my hand for a change as although I printed quite a lot of photos for my walls during my time at University, I don't think it's the done thing anymore? With everything being digital nowadays, photos are mainly uploaded to blogs or Facebook albums rather than a good old fashioned photo album. But that is exactly where mine are going:
I was given this massive photo album for Christmas a couple of years back and have been slowly filling it with photos. This weekend I took all of the photos out, added in the ones I had printed at Uni and re-ordered it so everything is in date order. And the new fish eye lomo prints look lovely:
So, do you like my photos? Have you recently treated yourself to a Lomo camera? Let me know – I'd love to hear about your experience and see your photos!
Lady P. and film #2 are ready to go, so now I just need the adventure to photograph…