Sometimes we get a bit too wrapped up in our screens – phones, tablets, computers. I love technology but sometimes we need to step back and experience the real world again. Regular readers will know that I'm all for real life books and printed things (you can't smell or feel the texture of a page through a screen!) and I love getting old fashioned post too so when Tim Easley sent me an envelope I was very happy:
And that was before I had seen the print of a triangle with a moustache – tritastically amazing!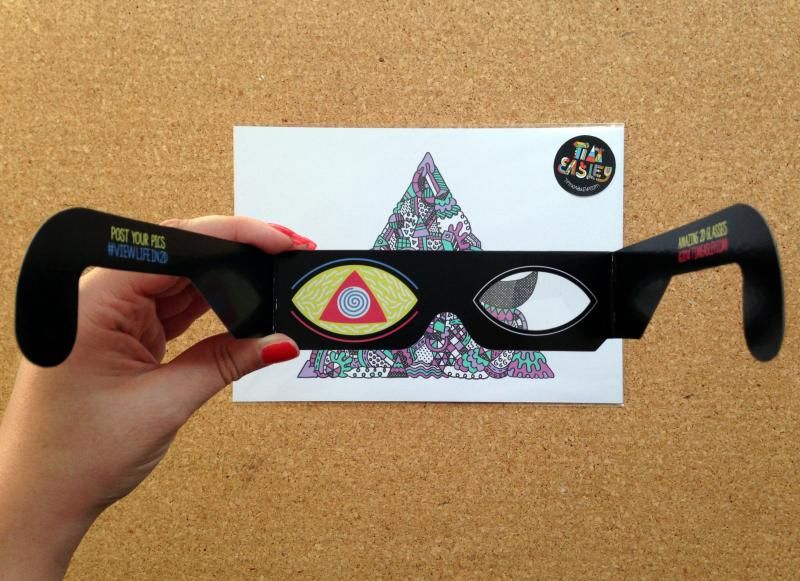 As a University student, I was advised to make a self promo pack and send it out to studios whose work I admired. With the digital world taking over, exciting old-fashioned snail mail is quite rare – nobody wants to open bills. It shows that you've made an effort and taken time to craft something real. It's all too easy to send an email nowadays so go the extra mile and get noticed.
Tim's self-promotional project with a sarcastic tone of voice is really interesting. With our lives seemingly becoming based online (Facebook, Instagram etc), some people might be afraid of the regular 2D world. With Tim's stupendous 2D glasses you can face day-to-day challenges with no fear! If that confused you, read more about the project on Tim's Behance.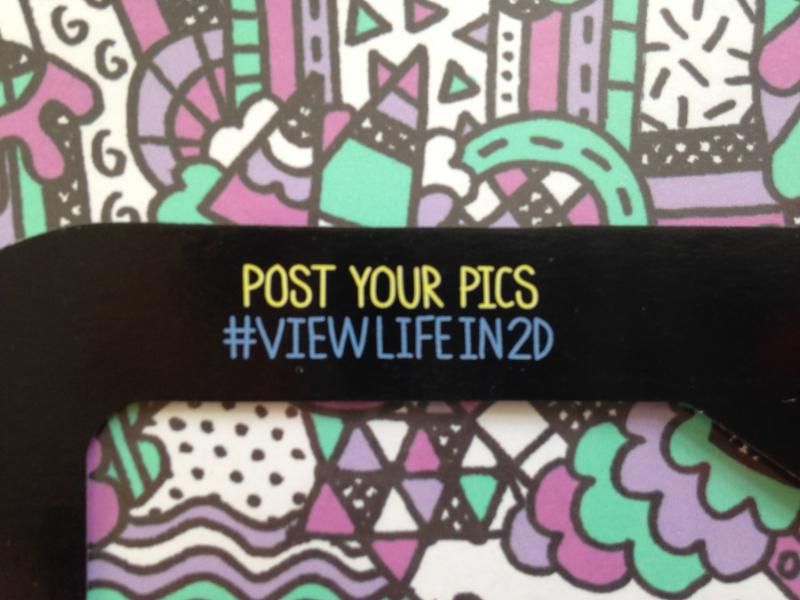 Ironically, there's even a hashtag with these glasses and despite not normally being a selfie taker I decided to oblige seeing as Tim had been so kind to send the goodies to me! Check all of the other selfies out at #VIEWLIFEIN2D on Instagram 🙂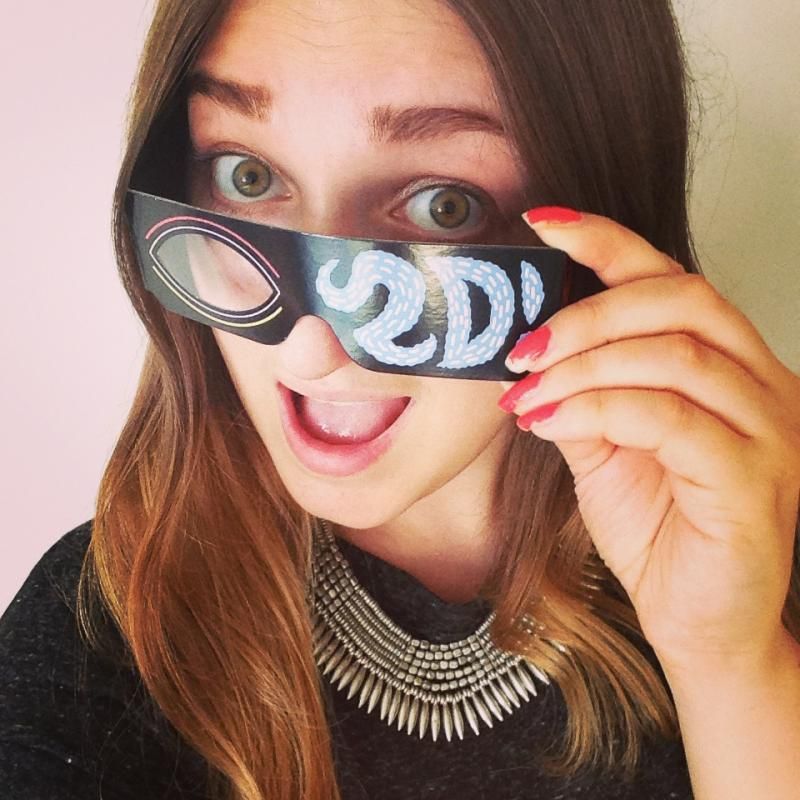 I couldn't believe my eyes – everything looked so real!
The project put a smile on my face and made me think about how much time I spend hiding behind a screen. Thanks to Tim for sending me the goodies – check out his shop which has loads of cool prints, stickers and cards.
We all need to get out more…